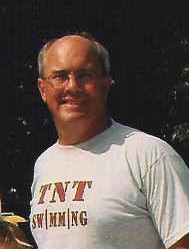 I have been coaching year round since 1977 as an AAU and USA Swimming coach. This includes a short time spent as an assistant and then as a head coach beginning in 1982. I am Level 4 Age Group certified by the American Swimming Coaches Association and was elected six consecutive years to the Maryland Swimming Zone Team. I have provided for and supervised inter-state, regional, national, as well as international travel to swimming competitions.

After more than twenty years coaching in Maryland and now in Alabama since 2000, I am the coach of record for fourteen Junior National qualifiers, one Senior National and one Olympic Trial qualifier. I am also the COR of eleven individuals and four relays ranked in USA Swimming's National Age Group Top 16 Times, with a number one individual national ranking in 2007. Two of those individuals are currently listed in USA Swimming's All Time Top 100 age group times.  

I am grateful for the many blessings I have received in my life, but none more than for the the love and support of Mary Beth, my loving wife, and Adele, my loving step daughter. I am eternally grateful to them and to the swimmers that I coach for the joy that they bring to my life.

I founded TNT Swimming in 2004 and have since been fortunate to be associated with coaches, volunteers and swimmers, whose loyal, dedicated and enthusiastic efforts have helped make TNT a thriving and valued member of Southeastern Swimming, as well as an asset to Baldwin County's Eastern Shore communities.

TNT highlights to date include four Southeastern Swimming Team Championships in the Small Team Division;

four 8 & under South District team championships; successfully hosting the 2006, 2008, 2010 and 2012 SES Hall of Fame Swimposiums, as well as annual nutrition seminars, specialty practices and clinics that continue to make competitive swimming special here on the Eastern Shore of Mobile Bay. 

As a result of my work, I was a featured speaker at the 2010 American Swimming Coaches Association World Clinic, in Indiannapolis. My two talks on the ASCA Age Group track included, "Thriving in a Small Market," and "Teaching Freestyle and Backstroke Turns." 
REVIEWS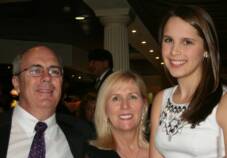 Savannah returns for her second year of coaching with TNT and was the lead coach with TNT's Junior group last summer.  Savannah is a full time college student at Falkner State Community College where she is a member of the school's tennis

team. We are very pleased that she has returned this Fall to work with the Novice 2 group on Saturday mornings and to help

the team as a substitute coach.

Savannah was born in Birmingham, AL and raised in Fairhope. She swam competitively for 7 years on various teams,

including the Bluewave and FAST summer league team, the Baldwin Mobile Aquatic Club and TNT.  Among her many accomplishments as a swimmer, Savannah was named Female Swimmer of the Year by the Mobile Optimist Club during

the 2005 summer league season. 

"I love swimming because it is a team sport that teaches discipline and how to truly work toward your goals and dreams,

and also because it's great exercise."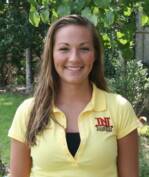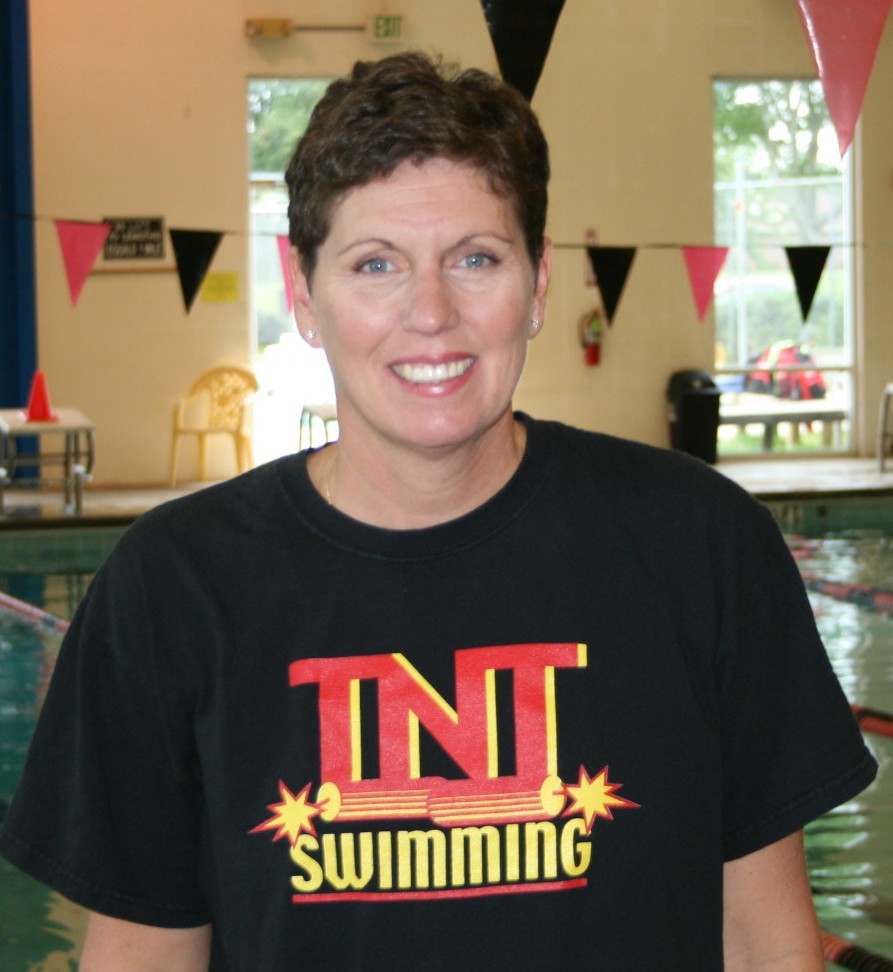 Kathleen begins her first year with TNT as the Novice 1 group's lead coach.  Kathleen has been involved in with competitive swimming for most of her life and brings a wealth of knowledge and experience to the program . Her coaching experience began in the 90's working with summer league and masters programs in South Florida. She has also coached with the City of Mobile Swim Association and with the Southern Waters Aquatic Team.

Prior to coaching, Kathleen competed at the highest levels of international competitive swimming.  Most noteably, Kathleen was the 1988 Olympic gold medal winner in the 200 meter butterfly at the Games in Seoul, Korea. In 1986 she won the 400 Individual Medley at the World Swimming Champonships in Madrid, Spain. She also was the 1983, 1087 and 1989 European Champion in several events. 

Kathleen grew up in Magdebur, Germany and has lived in Alabama since 2005.  She and her husband, Jorge, have four children, including Sophie, Emily, Laura and Claire and live in Daphne.  Kathleen also holds a B.A. in International Business from Florida Atlantic Univeristy.

"I have always had something to do with swimming and enjoy coaching very much. Kids are a lot of fun and I have always had a good time working with them."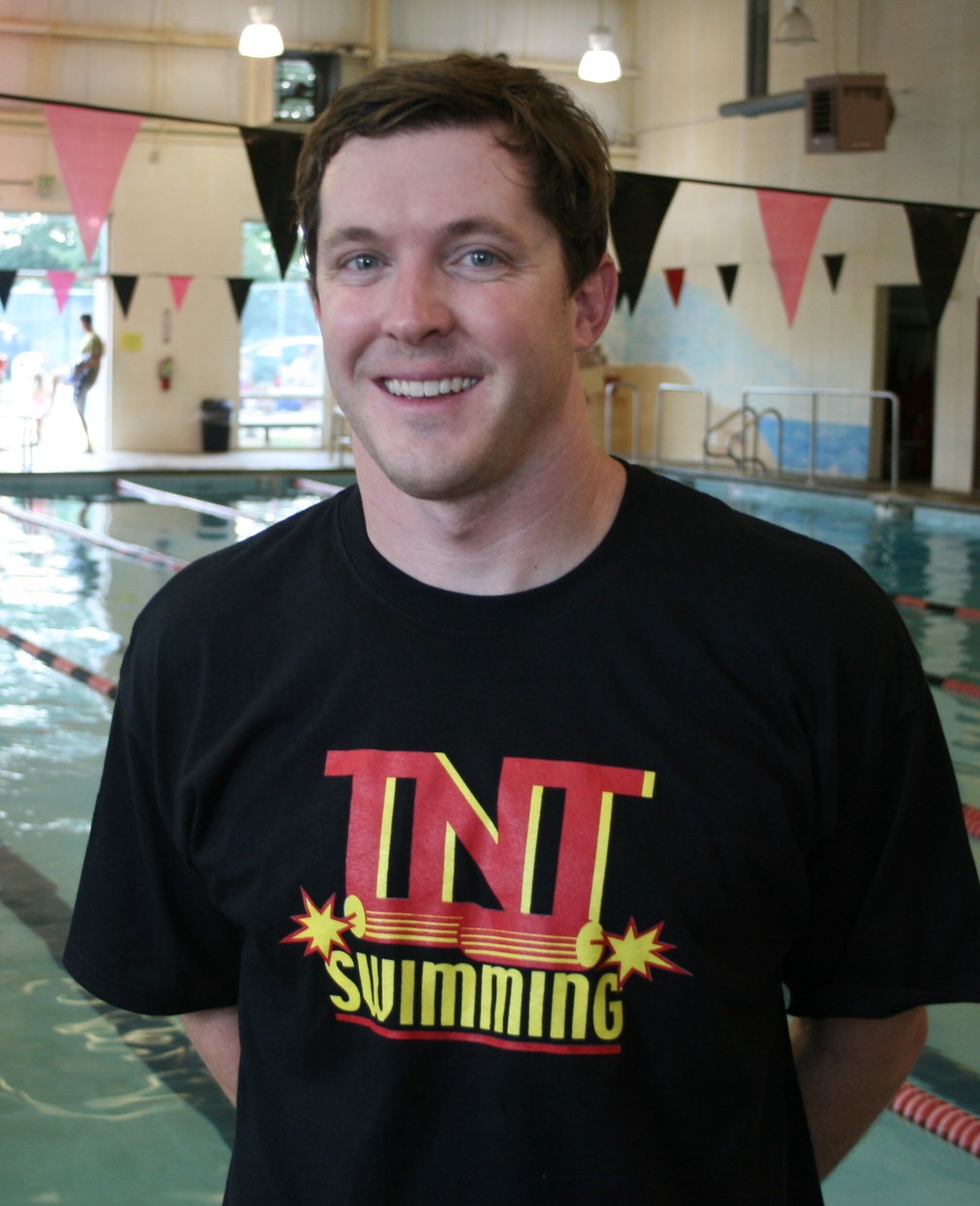 Coach Ross returns to TNT Swimming as the lead coach for the Junior group.  Ross has been with TNT since 2006, and led TNT to the Southeastern Swimming South District 8 & Under Boys Team Championship in 07, and both the Boys and Girls Team Championship in 08.  He has also been the Head Coach for the Lake Forest Seahorse Swim Team since 2003, and has led the team to several City Meet Team titles during that time.

Ross grew up in Montrose, AL and was a member of the Baldwin Mobile Aquatic Club and Fairhope High School Swim Team. As a collegiate swimmer, Ross was a member of the College of Charleston's Division I swim team, where he specialized in the 100 and 200 breastroke and individual medley events.

Ross currently teaches Social Studies at Bay Minette Middle School and is interested in history, art, photography, and enjoys playing all sports.

"I coach because I get a kick out of working with young people and love swimming."