TNT/Thomas Wellness Center Nutrition Seminar

Saturday, January 29, 2005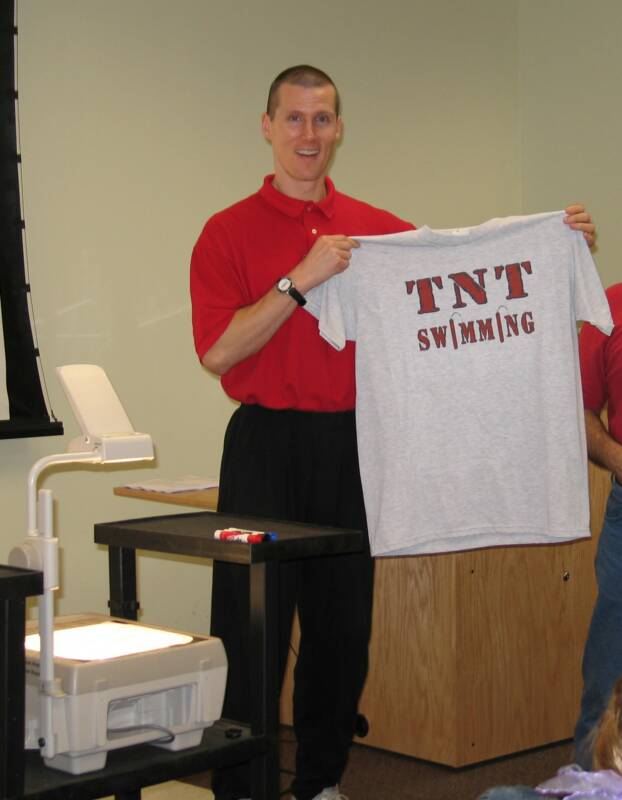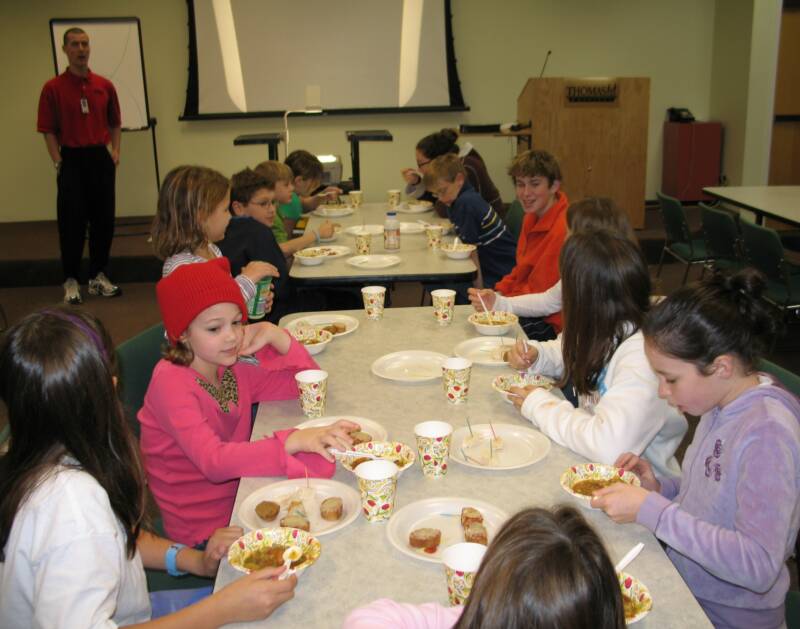 TNT Swimming Parents and Thomas Wellness Center teamed up to provide an afternoon of  food, fun, and information on the dietary needs of athletes.

Special thanks to Ken Haynie, from Thomas Wellness Center for devoting his time to our interactive nutrition project.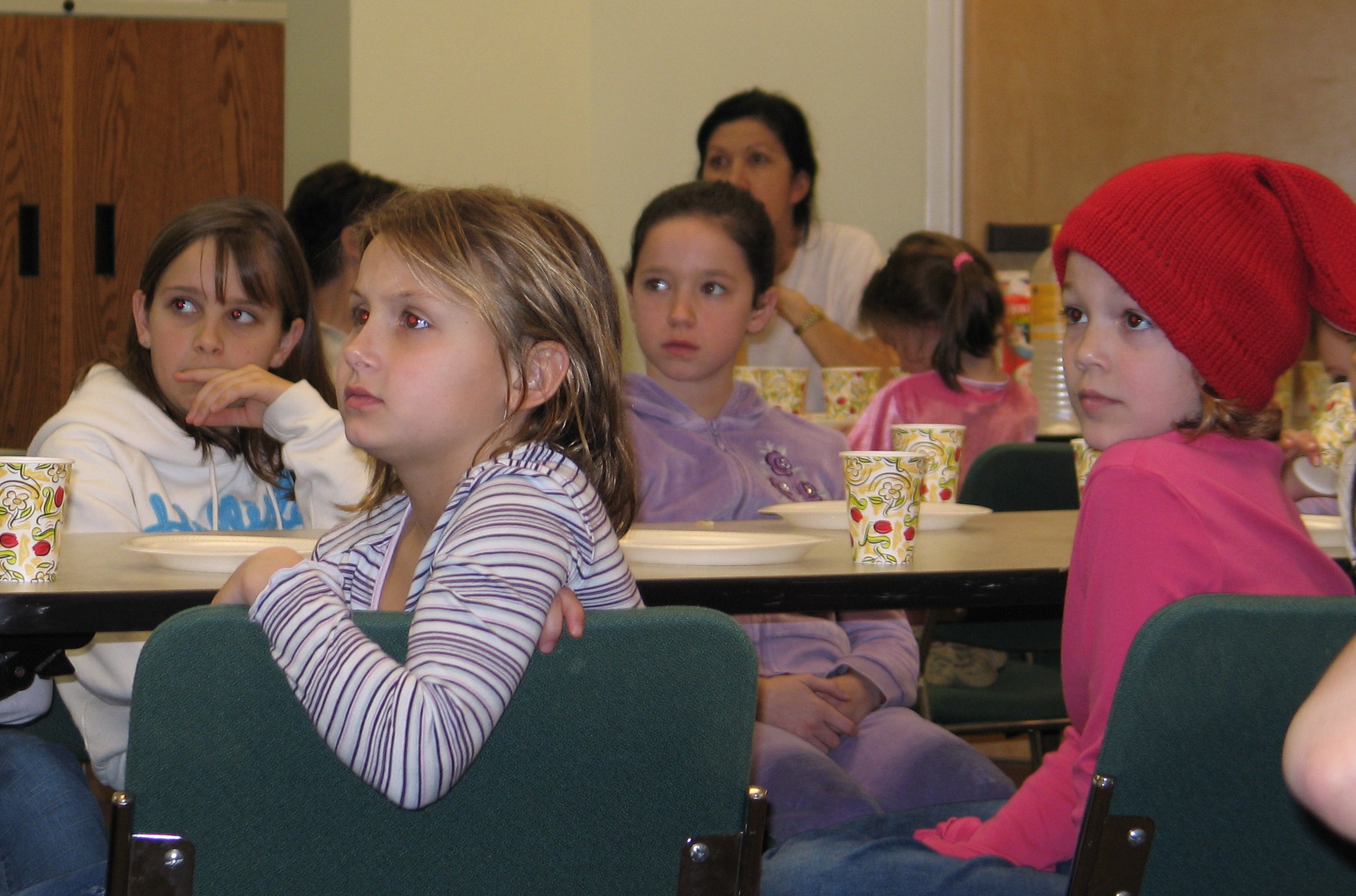 TNT swimmers heard fascinating food facts.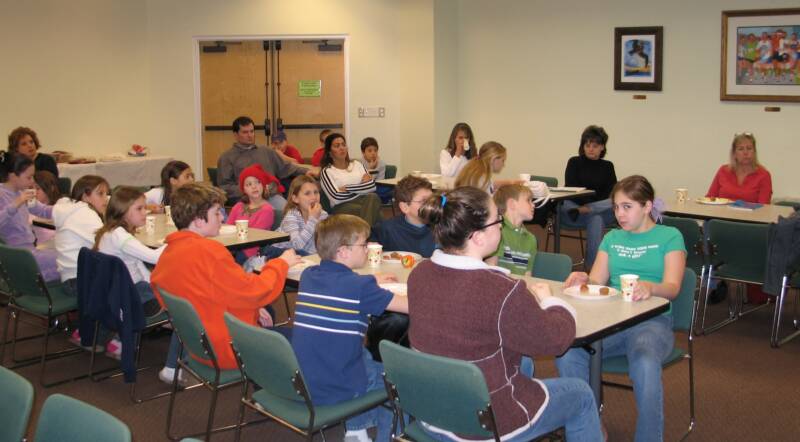 There was lots of great feedback about the seminar

from parents, swimmers, and coaches.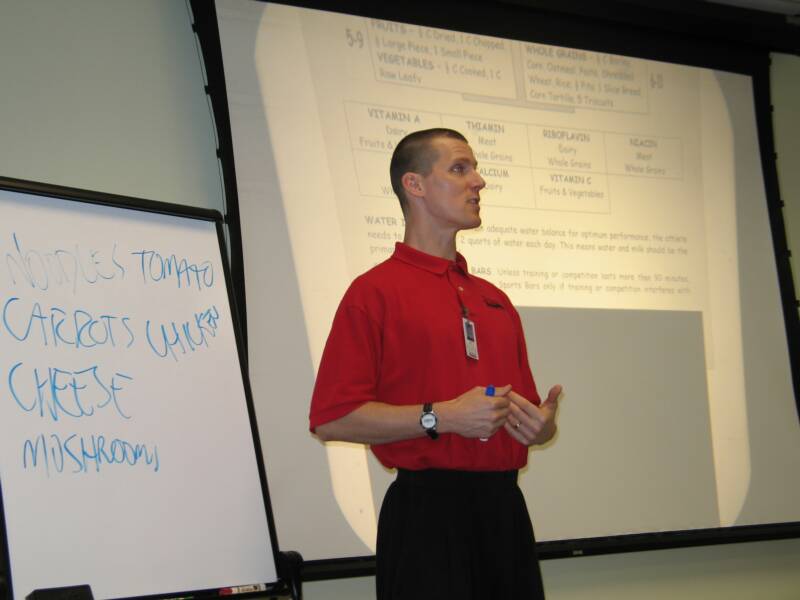 Ken gave us lots of food for thought about nutrition.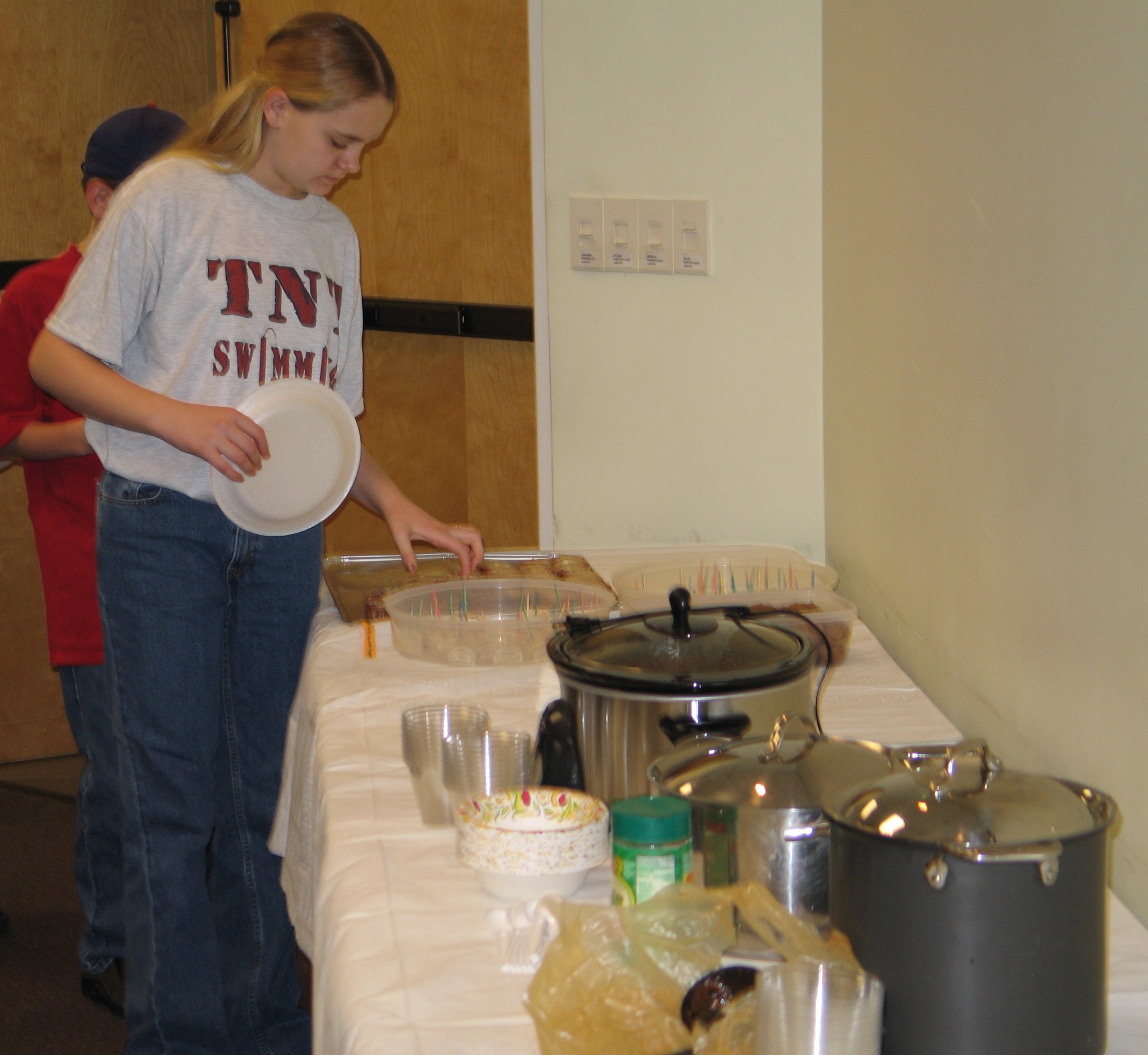 Great cooking by TNT parents really added to the flavor of the event.